Posted by Team Superwoman
On May 7, 2016
2
While kissing your "new prison mate" may not be a big deal in front of your friends, its will definitely feel uncomfortable doing it infront of your parents, uncles, aunties and pastors.
Well what can we say. If you don't get it right the MC or Church Official may ask you to repeat the whole process damn!!! so follow these 7 steps and thank me later.
COME CLOSE: Due to shyness some couples tend to leave a gap in between themselves while kissing (unkown to them sometimes). They look so funny with their necks stretched out hehe. The first step is to come close and hold each other
EYES SHUT: Nothing should make you keep your eyes open while kissing in front of an audience. If you want to see the action, get it from your video guy later
DON'T SURPRISE YOURSELVES: If your guy plans on doing something a little extra, like a dramatic dip, during the first kiss, make sure you're both on board and know about it beforehand, Otherwise, you might wind up on the ground!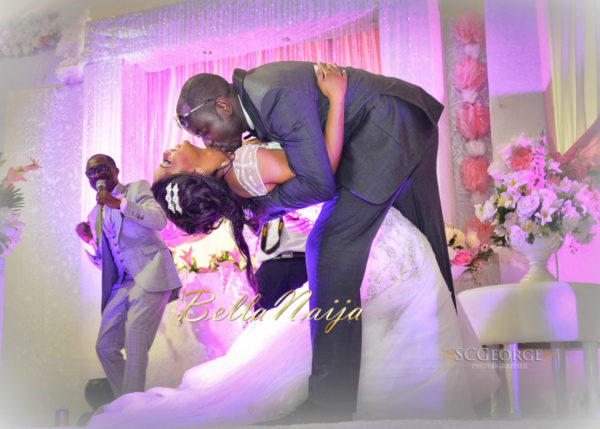 TILT YOUR HEAD: I'm not an expert on kissing or anything like that but I think you're suppose to tilt your head a little adjacent to each other so your noses don't bump into each other. Most Nigerian guys just stand straight SMH
ASK YOUR OFFICIATOR TO STEP ASIDE: Politely asking your pastor or officiator to step aside for the pic because you might not like how the pictures turns out.
PLACE YOUR HANDS CORRECTLY: Couples who let their hands dangle by the side look like they are being forced to perform on stage. Well technically yeah, you are being forced but then….. You should hug first before kissing; some couples get so fixated on the kissing part that they don't realize that they usually embrace before kissing.
The man's hand should be on your waist and the woman should wrap hers around his neck. Some couples like to place their hands on their spouses faces but that kinda blocks the show na we want to see the action.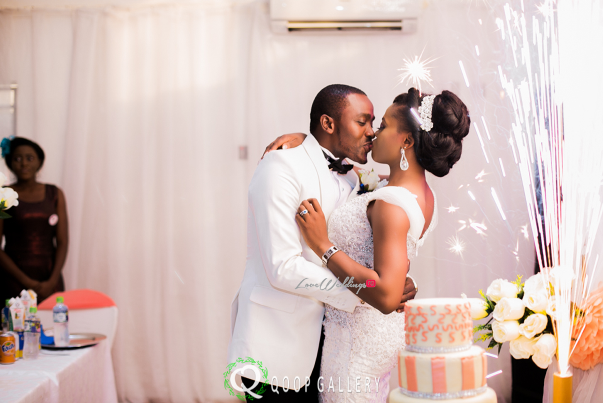 PECKING IS NOT KISSING: Helloooooo you just got married!!! Besides if you peck the officiator will just make you start all over again so you better get it right. It's also important to kiss longer than you think is necessary to ensure the photographer gets a great shot
How was your first wedding kiss? share your experience.
Subscribe to our site and get our updates directly to your inbox.
And contact us If you would love to advertise on our magazine and/or site